Sanford Solarz, USCS #9656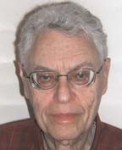 The member of the month this month is Sanford "Sandy" Solarz. Sandy provided some personal information that is being fashioned into this article.
Sandy is known to the USCS membership for writing a fourteen part article which ran in the February 2000 through July 2001 Logs titled "Covers Tell the Macon Story." The Navy's dirigibles USS Akron and Macon are one of the areas Sandy has developed a special interest in. Sandy has a six frame exhibit on the subject and received the Reserve Grand Award at the 1997 USCS Convention as well as the USCS Wings of Gold Award for the best naval aviation exhibit, 1990 and 1995.
He has a special interest in aviation history with perhaps his greatest interest being the history of Louis Bleriot and his Type XI Monoplane that made the first airplane crossing of the English Channel in 1909. Bleriot and his airplane became world famous. Sandy also has exhibited on this subject and has a seven frame exhibit which has received a gold medal award. (Sandy's e mail address reflects his interest in the Bleriot XI.)
Sandy was born and raised in Brooklyn, New York and was an avid Brooklyn Dodger fan until they moved to Los Angeles. His most exciting memory as a child was his first airplane flight at the age of 12. His parents took him to Floyd Bennett Airport and bought his a ride in a Waco biplane that flew over the New York World's Fair grounds. The ride cost $1.50, a lot of money in the depression era when 30 cents would buy a good meal. Sandy's love of aviation led to a degree in Aeronautical Engineering from New York University and a job with the Chase Aircraft Company where he worked on developing the C-123 Transport. He worked on the power plants and fuel gauging systems, later writing the technical manuals and then sales brochures and advertising material. Sandy later worked for an advertising agency, eventually opening his own agency specializing in technical products used by engineers and he retired in 2003.
Sandy's other hobbies include photography and raising tropical fish.
Sandy's first wife passed away in 1976 and he remarried and they have five children and 13 grandchildren. He says his wife has a lot of patience and understanding when he should have a hammer, screwdriver, shovel or paint brush in his hand and instead is holding a cover or stamp tongs. Sandy notes that he once met Admiral William Halsey, an experience noted in the January 2006 Log. Sandy has a high admiration for the many people who give so freely of their time to make the USCS such a great organization.
By Steve Shay USCS #L-10,821