USCS Conventions
by Steve Shay (#L-10821)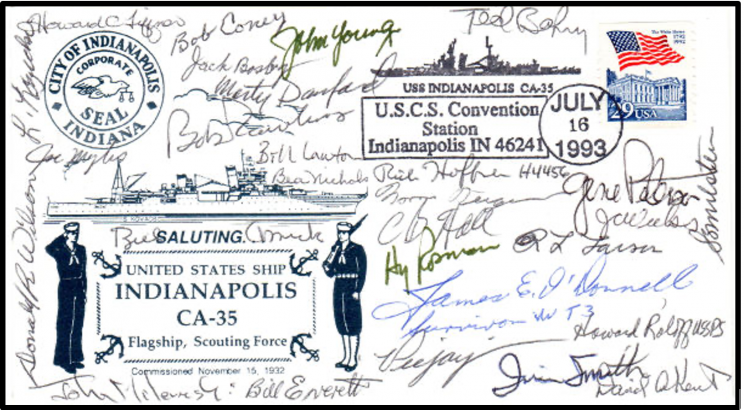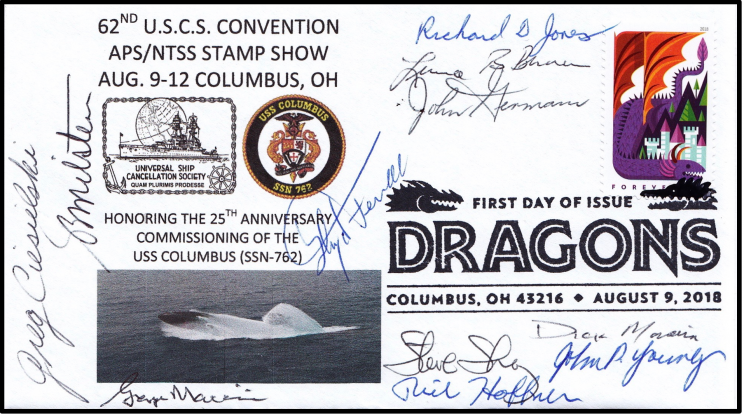 The Universal Ship Cancellation Society can be different things to different people. Some may enjoy their membership to read the USCS Log (USCS journal) each month. Some may enjoy the sales circuits or monthly auctions. Some may join for comradery enjoyed at a distance via the USCS Facebook group page or via e mail or snail mail or from a local chapter meeting. Many also enjoy the annual USCS conventions. And of course, some may enjoy all of those things!!
For more than 20 years, the conventions have been held in conjunction with a major stamp show. Prior to that, conventions had been hosted and sponsored as USCS shows. The last USCS sponsored show was held in Cromwell, Connecticut in 2002. During recent years, the convention has been held at a major American Philatelic Society show featuring the World Series of Philately. Most recently, the 2019 convention was held at WESTPEX in Burlingame, California.
Conventions are a chance for USCS members to gather from around the world to enjoy looking through dealer stock in the bourse but also covers brought by members and offered for sale in the USCS hospitality suite. The conventions feature a general membership meeting as well as the annual Board of Directors meeting. Often there are presentations by chapters or members.
The first cover shown above was prepared for the 1993 convention, held in Indianapolis. The cachet was designed by Steve Kovacs (#10224). This particular copy was probably passed around in the hospitality suite and signed by some of the USCS members that were present. Recognizable signatures include those of several USCS past presidents; Rich Hoffner, C B Hall, Dave Kent, Jim Smith, Bill Lawton and Jackson Bosley. Past Secretary-Treasurers are represented by Bill Amick, Bob Rawlins and Lorraine Kozicki. Past Vice Presidents were John Milewski and John Young. Past Directors are represented by Jim Weeks and Ted Bahry.
The second cover above belongs to Lloyd Ferrell (#L-12082) and was signed by officers and board members present at the 2018 convention in Columbus, Ohio.  Signatures are: Richard D. Jones, Lawrence Brennan, John Germann, Lloyd Ferrell, Dick Morain, Steve Shay, John P. Young, Rich Hoffner, George Marcinin, Gred Ciesielski, and Stewart Milstein.
Covers like these make for great USCS collectibles and great memories.