THE USCS LOG
USCS Log is the official publication of the Universal Ship Cancellation Society. The 32-page full-color journal is published monthly for the education and enjoyment of the membership. Members may request the print version or the eLOG, a pdf version sent via email.
Now publishing Volume No.88, the majority of the articles in this award winning journal are submitted by USCS members featuring research on the ships and naval history of the covers in their collections. Additionally, we feature regular columns for beginners, naval shipbuilding activities, foreign naval news and monthly auctions.
Enjoy the sample issues below and please consider joining USCS.
CLICK TO DOWNLOAD April 2023 LOG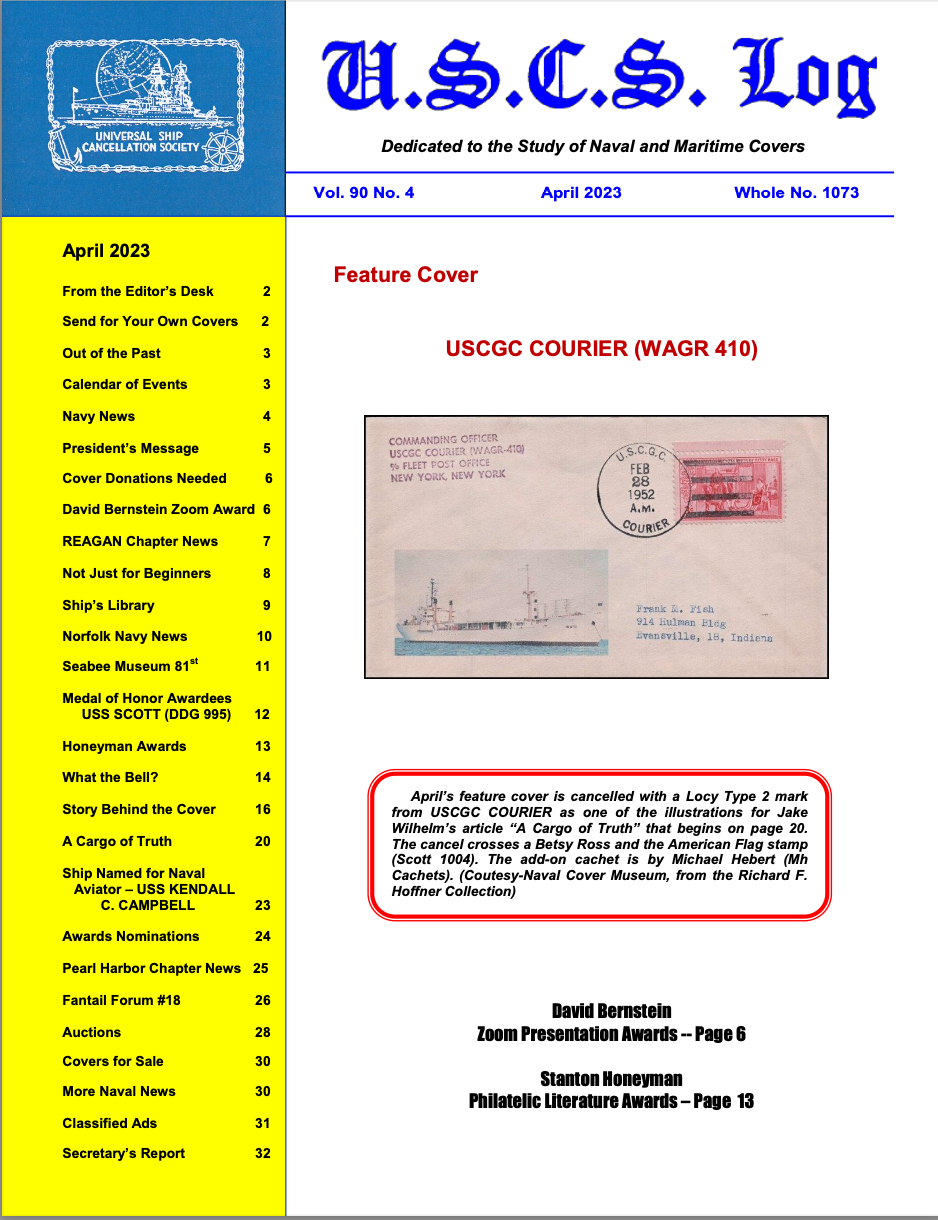 CLICK TO DOWNLOAD FEB 2021 LOG       CLICK TO DOWNLOAD JUNE 2019 LOG