Stanton Honeyman, USCS #H-4582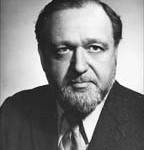 The name Stan Honeyman is surely well known to those who have been USCS members for more than 20 years and it's a name probably known by a number of members that have joined since his passing in 1990. I never met the man but I've heard his name mentioned during many conversations at conventions whether it be about Board Meetings, the Log or his contributions to the hobby. When I read what members had written about him in the June 1990 Log, the terms workhorse and good friend came to mind.
Stan was born in 1921. He never married and he never served in the Navy but he had an extended family in the USCS and Hank Baxter referred to Stan as a "shipmate" when he wrote about Stan. He served as a Scoutmaster and council executive for 30 years in the New Britain and central Connecticut areas. He joined USCS in 1963 and he first became active in 1969 when he sent a letter to all USCS members in Connecticut announcing the intent to form a chapter. He picked up the tab for a meeting room at a Holiday Inn for that first meeting and soon the chapter chose the name USS Nathan Hale Chapter. From that time until his death, he was the only President the chapter ever had.
He also moved on to the national level where between 1971 and 1977, he served successively as Secretary-Treasurer, Vice President and President. He then went on to serve on the Board of Directors from 1977 until his death. As if all this were not enough, he served as the Editor of the Log from January 1981 until July 1984. In 1984 he was awarded the Ray St. John Award for superior service rendered to the USCS.
It was at Ray's urging that Regional meetings were held in the New England area and under his leadership, three USCS conventions were hosted by the Nathan Hale Chapter. He loved to go to lunch or dinner with other members and offered encouragement whenever he could. He also pushed for USCS publications which he called "Data Sheets", publications that continue to be added today as other members volunteer their time and knowledge. He gave more than encouragement to Bob Rawlins when work began on the Cachet Maker's Catalog, Stan also sent questionnaires to cachet sponsors to gather the basic information presented in the catalog. He also wrote a series of articles for Linn's Stamp News on Navy covers.
Stan wasn't particularly a cachet collector but he donated many rubber stamp cachets to ships as a help to the hobby.
Stan suffered a stroke in March 1990 while leaning over to get the mail out of his post office box. He died about a week later on March 11, 1990 without regaining consciousness. His will instructed that his collection be sold and a substantial portion of the proceeds be given to the USCS. This money eventually became known as the Honeyman Fund and it has been used to provide a reserve for the printing of Catalogs and publications. This came at a time when society funds were lower than today and they helped to ensure publication of new Data Sheets and the Postmark Catalog. The fund has since been rolled into the other USCS funds but Stan's legacy continues with the awarding of the annual Honeyman awards for writers who contribute to the Log.
By Steve Shay (#L-10,821)