Steve Henderson, USCS #9941
by Steve Henderson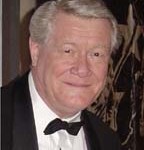 My folks gave me a "Little Golden Book" stamp album for my sixth birthday. That started it all. Over the years I have continued to collect U. S. stamps but have mainly concentrated on postal history—both U.S. and worldwide. I have been a philatelist of one sort or another for over 57 years. In the late '60's while going to college in Lincoln, Nebraska, I joined the Lincoln Stamp Club and met a fellow named Charles Wenz. Charlie collected mainly German inflation postal history and censored covers of the world. Charlie is single handedly responsible for my primary interest in censor markings. My main focus is collecting military censor marks (mainly Navy), as well as civil censor marks from the U.S. and around the world.
At the ROMPEX Stamp Show in Denver back about 1992, Ted Bahry saw my Navy postal history exhibit, figured out who I was and gave me the USCS pitch. He told me about the USCS and what it could do for me in enhancing my Navy postal history collection. He gave me an application, I filled it out, sent it in and the rest is history. My first USCS annual exhibition was, I believe, in Sacramento back about 1993 or 1994. I have always exhibited at the annual conventions and thoroughly enjoy doing it. I am also a USCS judge and will gladly assist any potential exhibitor with questions or help them get started.
I suspect that my much of my interest in military postal history is because my father was a survivor of the 7 December attack on Pearl Harbor. That drove me to prepare a few Navy event caches during the 50th anniversary of World War II. I used various handstamps I had made for the various Navy events of the War. None of my cachets are very colorful and most are in my private collection. I've never sent any copies of my cachets to be included in the Cachet Makers Catalog as my cachets were never intended for commercial distribution. Although, when I finally begin pushing up tulips, some may find their way into other collections. Hopefully, that will be a long time down the road!!!!!
I have written a number of articles for the "Log" over the years. Subjects have ranged from Navy censorship to why membership in our Society is important. I have served as a director for the Society for about nine years and have served as Vice President for the past three and a half. Membership has been an important issue and will continue to be. I'd like to see more activity at the local chapter level in order to increase our Society's membership roster.
When at the various stamp shows I attend, I always sit down next to potential members I see going through Navy covers. I ask about their Navy cover collection. If they genuinely collect Navy covers, I ask them if they are a member of the USCS. If not, I hand them an application. I carry several applications in my back pocket so they are readily available to hand out. I urge them to become a member in order to expand their knowledge and enjoyment of the hobby.
I have belonged to many different organizations over the years. The USCS stands out as the most enjoyable of the bunch. I am honored to in some small way to help others continue the legacy that earlier members have left for us to protect and grow.