USS Relief AH-1
By Steve Shay (#L-10,821)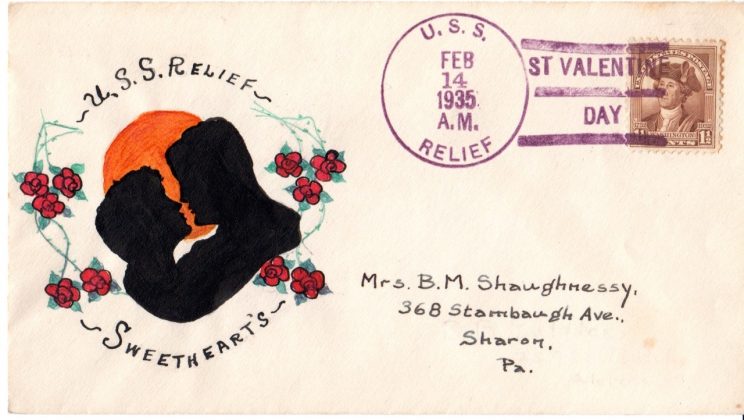 This hand painted cover by an unknown artist marks St. Valentine's Day 1935 aboard the hospital ship USS Relief. The Relief was the first ship designed as a hospital ship for the US Navy, launched December 23, 1919 and commissioned over a full year later on December 28, 1920.
At the time, she had beds for 550 patients and was one of the world's most modern and best equipped hospital ships. She would see service during World War II, mostly in the Pacific theater. During her service she earned five battle stars.
She served over 10,000 patients before her decommissioning June 11, 1946. She was scrapped 2 years later.