USS Portland (CA-33) – Thanksgiving Turkey
By John Young (L-8219)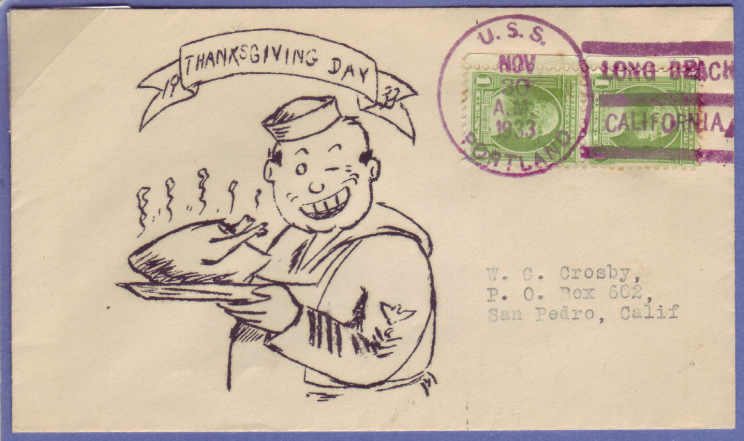 Mimeographed cachet by Jeffrey K. Delano (USCS #70) depicts Ship Cook 1/c serving the holiday turkey, posted aboard USS PORTLAND (CA 33) on 30 NOV 1933. The cruiser was at Long Beach CA, as indicated by the wording between killer bars. Delano produced "mimeographed" cachets of events and holidays on collectors' requests from October1933 through June 1934. A mimeograph stencil could produce hundreds of copies, but this one went to "Bones" Crosby (USCS #69) in San Pedro.
Known as "Sweet Pea" the cruiser served on active duty from February 1933 to July 1946 and accrued sixteen battle stars during World War II. Most holiday meals were served by mess cooks on the steam line, not by Gus, the ship's cook.