USS Leary, DD-158
By Steve Shay (#L-10,821)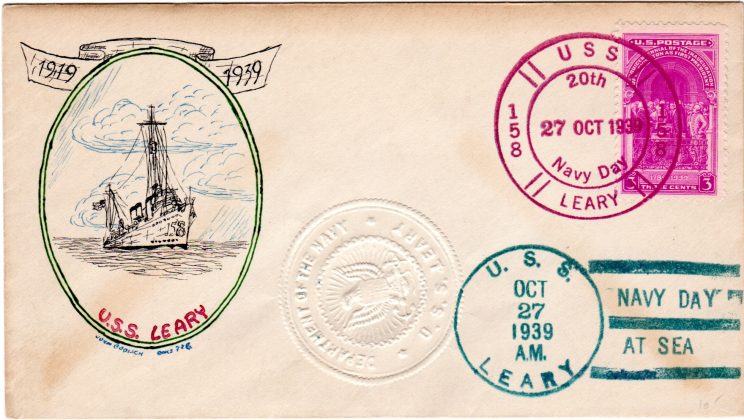 The USS Leary was one of many four stacker destroyers authorized during World War I. She was commissioned just after the war ended, December 5, 1919. She remained in service only a short time, being decommissioned June 29, 1922. She was placed back into service in 1930, basically a new destroyer but with a old design.
By 1939 she was steaming off the coast of New England on German U-boat watch. This was followed with patrols to Iceland and convoy duty in the North Atlantic.
On December 24, 1943, during convoy duty, she was torpedoed by U-275 and sunk. 98 men perished.
This cover was cancelled on Navy Day, 1939 with a Type F and Type 3 cancel. The cachet is hand drawn by John Bodisch who served on the USS Leary. The design features the destroyer.