USS Jupiter (AC-3)
By Steve Shay (#L-10,821)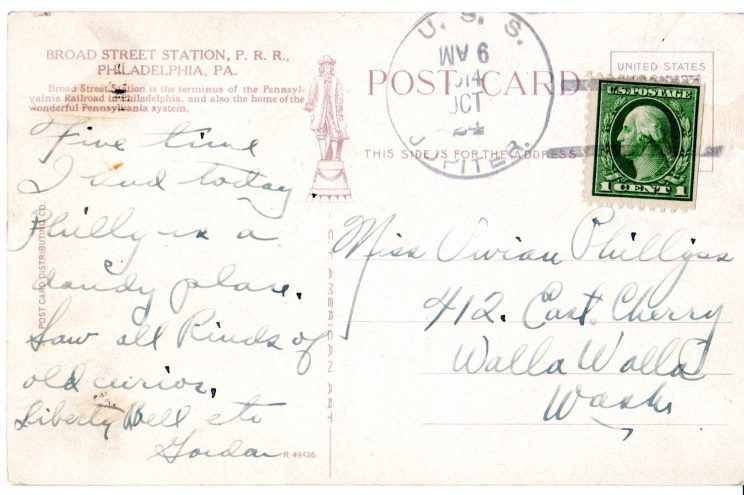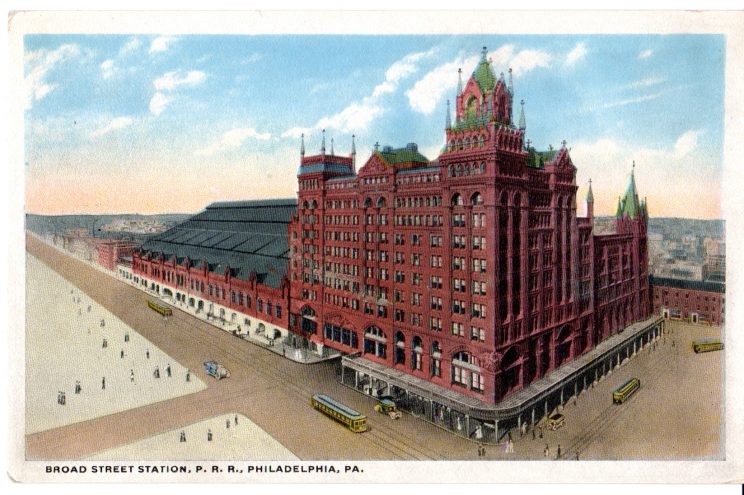 The collier USS Jupiter was built at Mare Island Naval Shipyard in Vallejo, California, a sister ship to the collier USS Cyclops. Her keel was laid October 18, 1911 with commissioning on April 7, 1913.
Collier was the first turbo electric powered ship in the US Navy. She was part of the fleet at Veracruz, Mexico showing the flag in 1914 and later was the first ship to pass from west to east through the Panama Canal, departing October 10, 1914 for Philadelphia. During World War I she served in the Atlantic.
Her service as a collier was brief, with decommissioning March 24, 1920 at Hampton Roads, Virginia. She would then be converted to the first US Navy aircraft carrier, USS Langley, CV-1.
This cover has an example of the ships Type 3(AC) postmark, rated R-1 in the Postmark Catalog. The card is postmarked October 24, 1914, likely on her arrival in Philadelphia after her transit through the Panama Canal. The post card has a scene of the Board Street Station of the Pennsylvania Railroad in Philadelphia.