USS Florida (BB-30)
By Steve Shay (#L-10,821)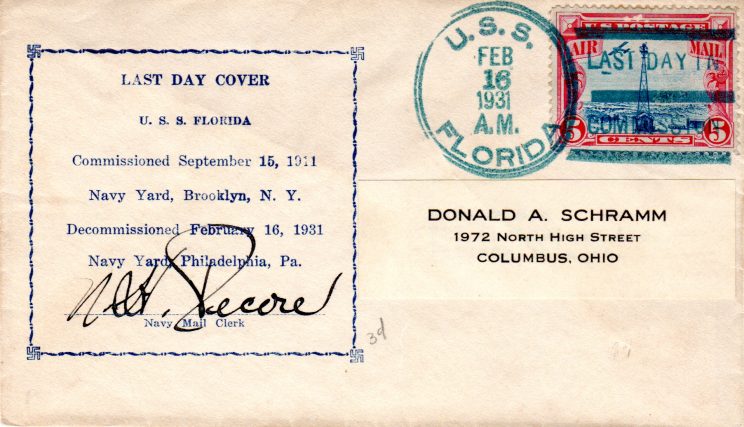 The battleship USS Florida was lead ship of the Florida class of battleships, launched in 1910 and commissioned September 15, 1911. Her only sister ship was USS Utah. During World War I, she served in the North Sea, escorting convoys to Norway. After the war, she served in the Caribbean and Atlantic Ocean areas, with one good will cruise to South America in 1920. She was modernized in 1924, fitted with new boilers and turbines.
However under the terms of the London Naval Treaty of 1930, Florida was caught up in the numbers to reduce the size of the battle fleet and she was decommissioned February 16, 1931.
This cover marks the decommissioning and is signed by the Navy Mail Clerk, cancelled with a Type F cancel to mark the occasion.