Jim Dobbins, USCS #8058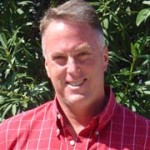 Some of my earliest childhood memories came along the Detroit waterfront, the city of my birth. We lived just a few houses down from Ford Brush Park, near where Lake St. Clair flows into the Detroit River. When the weather was pleasant on weekend afternoons my parents would take me to the park to "watch the freighters go by" – a parade of Great Lakes and foreign cargo ships plying the Great Lakes of the mid 1960s. Car trips along East Jefferson Ave. took us past the Brodhead Naval Armory where USS AMHERST (PCER-853) was usually moored along with USS CERO (AGSS-225) and later her replacement, USS PIPER (AGSS-409). As a five-year old in 1967 I immediately spotted the change in submarines (CERO was un-modified and PIPER had been through the GUPPY modification) – something my father did not catch!
On a family vacation when I was in junior high school we visited the Mobile, Alabama museum ships USS ALABAMA (BB-60) and USS DRUM (SS-228). An exhibit of covers aboard DRUM caught my eye, as I was a stamp collector. A few days later we were touring the French Quarter of New Orleans when I found and purchased a colorful commissioning cover for the USS WASHINGTON (BB-56) and a postcard from USS AMPHION (AR-13) in one of the old bric-a-brac shops that have long since been priced out of the Quarter. When we returned home to Charlotte, NC, I soon discovered that our nearby stamp shop, Eagle Stamp & Coin, had a box of naval and ship covers. These I began to add to my collection as finances allowed. Not long thereafter, I found an ad in Linn's Stamp News advertising a monthly newsletter published by the Nuclear Ships Chapter #61 of the USCS. Armed with addresses I began to mail off my own covers and was quite pleased with the results – I was hooked! When the newsletter was discontinued in 1977, I received an application form for membership in the USCS, which I joined in July 1977, as a then "junior" member (I was 15 years old).
The following summer my Dad's job took the family to the Washington, DC area. I soon hooked up with the Admiral Byrd Chapter #11, where the members were quick to fix me up with deeply-discounted and free covers to expand my collection. Every member showed me great kindness and patience as they shared their knowledge with a still very green new member. In hindsight I particularly enjoyed getting to know and picking the brains of USCS greats who have since passed on – Bill Lawton, Tom Nichols and Forrest Swisher come quickly to mind. I served one term as chapter secretary before college and my family's relocation to Texas took me away.
During my senior year of high school I started on what became a fascinating aspect of the hobby. One day while visiting nearby Alexandria, VA, I noted the Finnish freighter M/V GERMUNDO tied up at the Robinson Terminal wharf, unloading newsprint. I visited the ship and the friendly officers happily serviced covers for me with their ship's stamp, which I then mailed back to myself. I continued getting covers serviced on merchant ships and found the visits both interesting and educational. Vacation trips to seaport cities included a visit to the harbor (if accessible) and covers serviced on whatever ships were present. This continued until 2004, when post 9/11 security changes brought my shipboard visits to a sad end. Over the years I was able to get covers serviced on over 500 merchant ships in ports such as Houston, Galveston, Brownsville and Corpus Christi, TX; Sarnia, Ontario; Portsmouth, England; Leith and Aberdeen, Scotland; Dublin, Ireland; St. George's, Grenada; and Puerto Limon, Costa Rica. I still get covers serviced on cruise ships and ferries that I travel on, so this aspect of my collection still carries on to a greatly limited extent.
Thirty-two years after joining the USCS my collection continues to grow. I collect covers from "everything that floats" although I focus more on Navy tug covers (AT, ATF, ATA, YT, etc.), merchant ships covers (with an emphasis more on ferries, oilfield support vessels, tankers and containerships), Royal Navy covers, Great Lakes ship covers and Type 3 and 5 cancels with killer bar locations indicating that the ship was in a location that I have visited. I still enjoy sending off my own covers but have noted a significant decrease in returns as the years go by; however, I remain hopeful! I write the occasional article for the Log on subjects that are a little out of the main stream that I hope may catch someone's imagination. I have attended a number of conventions – the first in Arlington, VA in 1980. I have exhibited a few times and plan to again when time permits. I am also a member of the Maritime Postmark Society, El Paso Philatelic Society, World Ship Society, and Detroit Marine Historical Society.
I graduated from Southwestern University in Georgetown, TX in 1984. I have been employed by the Texas Department of Transportation since 1985 – a career that has let me do a variety of jobs and has taken me from Dallas to Houston, Austin and now El Paso. I presently handle environmental issues and planning for the state highway network in the six western-most counties of Texas.
I met my wife, Lynn, in Austin in 1990 and we were married less than two years later. She is a registered nurse and now works in the Neonatal Intensive Care Unit at Del Sol Hospital in El Paso. In spite of not being a collector of anything, she has been tremendously patient and supportive of the hobby. Not long after I first met her she went on a cruise on M/S SONG OF NORWAY with her mother. She got a cover serviced for me and posted it from St. John's, Antigua. A good sign!
My father-in-law, Carl Goddard, served in the Coast Guard prior to and throughout World War II. He served on USCGCs NORTH STAR and NORTHLAND on the Ice Patrol before taking part in many Pacific island invasions on USS LST-204 (a ship that I'm still looking for a cover from). My now deceased mother-in-law was a SPAR during the war, stationed in her hometown of Buffalo.
Lynn and I both like to travel and have visited much of the U.S. and some of the wider world together. We enjoy hiking in the mountains of New Mexico and west Texas on the weekends as our schedules allow. I am also a big college and minor league baseball fan. I enjoy reading – mostly non-fiction, music and also like to watch foreign, independent and classic films. We are "the servants" of three spoiled cats who constitute our immediate family.
By Jim Dobbins