USS California
By Don Tjossem (USCS #L-10,987)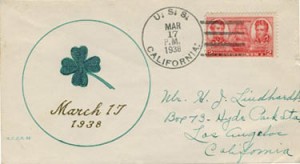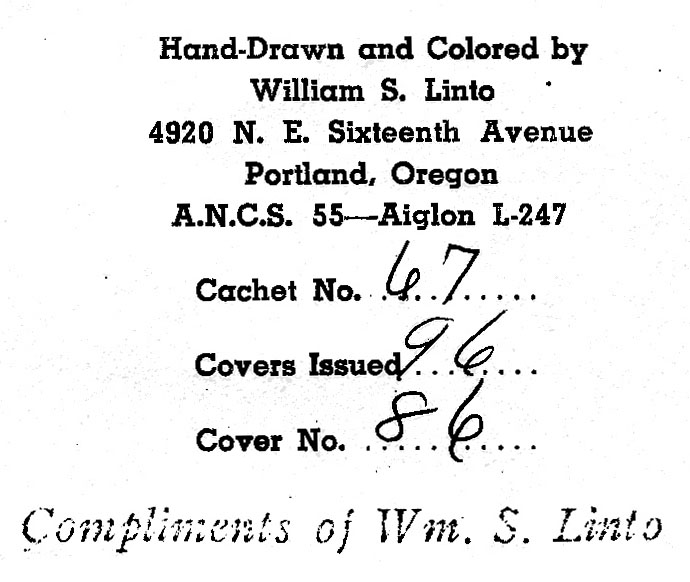 This cover was cancelled aboard the USS California on 17 March 1938, just over 70 years ago. This type 2 cancel is tied to a Scott #791 2 cent stamp depicting Stephen Decatur, Thomas Macdonough and the USS SARATOGA. This stamp was originally issued on 15 January 1937.
The cachet was hand-drawn and colored by William S. Linto, USCS #598. For some reason his USCS affiliation was not indicated on this cachet, but he did indicate he was ANCS #55 and Aiglon L-247 on the reverse. He was a very prolific producer of Naval Cachets between 1935 and 1947 and belonged to many philatelic organizations.
As shown, this is Linto's Cachet No. 67 of which there were only 96 issued. When he originally started making Naval cachets he would hand-draw them such as this one. Cachets up to number 76 were hand-drawn and then he went into mass production by printing them. He was a printer by profession so this came very easily for him. It is estimated that produced in excess of 5,000 different cachets.
This cover is addressed to Mr. H. J. Lindhardt of Los Angeles, California, who is USCS #125. He sponsored and serviced covers for a short time in 1941. He was a director of the Western Stamp Naval Collector Club. When Mr. Lindhart serviced his cachets he usually indicated his USCS affiliation with a rubber stamp on the reverse.
USS CALIFORNIA (BB-44) was the fifth Naval that bore this name. CALIFORNIA was launched 20 November 1919 and Commissioned 10 August 1921. For 20 years she served as the flagship of the Pacific Fleet, then as Flagship of the Battle Fleet, U.S. Fleet during World War II. CALIFORNIA was at Pearl Harbor on 7 December 1941 and suffered significant damage. Following that she was towed to Puget Sound Navy Yard where she was repaired and was re-activated on 31 January 1944.
CALIFORNIA was taken out of commission on 14 February 1947 and sold on 10 July 1959. CALIFORNIA earned seven battle stars for her World War II service.