Jackson Bosley, USCS #L-7488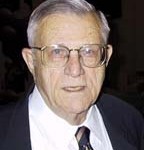 I have been involved with some aspect of philately since 1931 – just 76 years! It started when a neighbor lady formed a group of stamp collectors. My first cover was a self-addressed and stamped letter mailed to the Byrd Antarctic Expedition which was cancelled in Little America and returned one year later.
My grandfather owned a small weekly newspaper. I was able to get all the stamps from his voluminous mail and also able to go to our post office and look through the two big wastebaskets. The local mail carriers told me about any customers on their routes who received foreign mail. I later asked them to save stamps for me.
I was soon introduced to packets and approvals by mail. Money was very tight, but my collection grew until I could pass the Stamp Collecting Merit Badge in the Boy Scouts. I stood down my collecting in my junior and senior years in high school – girls intervened. During my first two years of college, again stamps were put on the back burner. Then came WWII and my service in Great Britain and France. I started collecting again but not in a systematic way. While serving in the Occupation of Germany, I picked up quite a few more stamps.
During graduate school there was no money for stamps. In October 1950 I was recalled for Korea, where I had time to collect again. I was stationed in Seoul and went to the General Post Office. After being transferred to Japan for 18 months, I became very involved in stamps of Japan. Then to Thailand. In these Far Eastern countries, I considered myself a collector of Asia. I went through generally available Thai stamps until those missing were very rare and expensive.
My interest then changed to Strait Settlements and Malaya. Malaya has a very interesting postal history, including stamps of the Japanese Occupation. There I found two covers cancelled aboard the USS AUGUST – one in Singapore and one in Penang. Those two Navy covers cancelled in Asia started it all: Asia Fleet.
Back in the US, home was in the Washington, D.C. area, where I formally joined the USCS and the Byrd Chapter. Ken Hanson said, "If you like Navy covers from Asia write to Don McPherson, a Navy veteran with service in Asia." Don and I began corresponding and over a while I bought two or three thousand of his duplicates and with each lot there was much history of Yangtze boats. Over 30 years I collected over 14,000 covers from U.S. navy ships in Asia 1840-1941. I had much early help from Forrest Swisher, Everett Earle, Don McPherson, Bob Rawlins, David Kent, John Milewski, Ted Bahry and Frank Hoak. The Byrd Chapter members started a series of friendships which continue to keep me interested in Navy mail. Other Asiatic Fleet collectors met along the way were Henry Sweets, John Noble and George Saqqal.
Throughout collecting stamps and covers, I have found remarkably fair and honest dealers. When I decided to quit, I was able to sell at what I felt were fair prices and to decide to whom I wanted to sell the collection, saving my wife the task of liquidating my stamp and cover holding after my demise.
For many years Navy cover collecting took most of my time and money. However, my other interest was classical music. My family consists of my wife, Sandra, who retired after 34 years in the Foreign Service; my son Tay, a clinical psychologist working for the state or New Jersey; and my daughter who lives in Iowa. Growing up in Indiana during the deep economic depression, my parents worked hard to give our family the right values of work, honesty and a good life. After high school I attended Franklin College in Indiana for two ears and in 1941 was a Pearl Harbor volunteer.
After the war I was able to attend Stanford University on the GI Bill until I was recalled for Korea in 1950. I then stayed in the Service and retired in 1975. I served in Airborne units in WWII in Europe and in Intelligence staff assignments in Korea and Vietnam. In addition to service and campaign medals, I was awarded the Legion of Merit with Palm, the Bronze Star, the Army Commendation Medal with Palm plus foreign service medals from France, Belgium, Korea and South Vietnam. My work experience has been limited to my military service. This may sound strange from a person whose major desires were not military but those of being a college teacher.
I no longer have one Navy cover but haven't missed a USCS convention in many years. The USCS is a unique band of collectors-interesting, fun and patriotic – and a fine example for collectors. Year after year the USCS deserves a WELL DONE.
In parting, I would advise all collectors to "show their stuff." Bob Rawlins has led the way for years, showing how to exhibit and display. I started in a local show (Gold) and in national shows: HOUPEX (Silver), ARIPEX 1990 (Silver), NAPEX 1993 (Gold). Certainly worth the effort. This entire exhibiting exercise is not just for self-gratification but really is an exercise to show the best parts of our hobby and to encourage others to "jump in – the water's fine".
by Jackson Bosley