USS D.D. Eisenhower
By John Young (L-8219)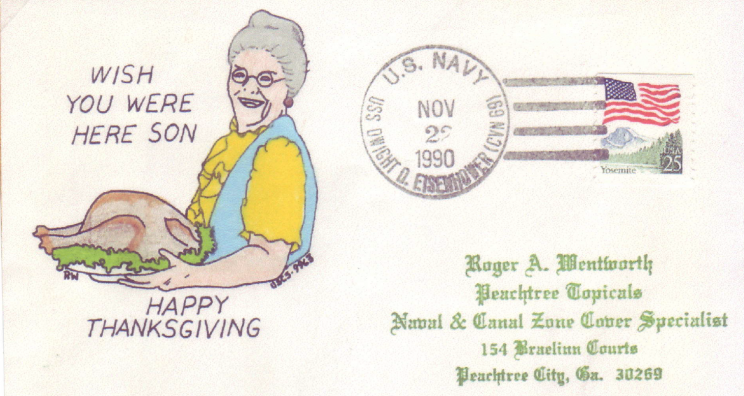 The theme of turkey on a platter by Roger Wentworth (USCS #9963) depicts Mom or Grandma serving her family, posted aboard USS D. D. EISENHOWER on 22 NOV 1990. Most sailors would rather have Mom's turkey on Thanksgiving Day as Roger mentions in the wording. Roger produced hand-drawn covers in limited numbers.
"Mighty Ike" was commissioned on October 18, 1977 and is one of four "Nimitz" Class nuclear aircraft carriers that provided firepower during Operation Desert Storm. She was the carrier engaged in operations in August 1990 and the cover was canceled while the carrier was in Norfolk following that deployment.